45.795084, -63.776226
Riverview NS B0M 1P0
Canada
If you decide to take a more scenic route along Amherst Shore as you enter the province, one of the first rivers you will encounter is River Philip. This river is known well throughout the province for its excellent fishing opportunities to catch Brook and Brown Trout, as well as Atlantic Salmon in October & November. This area of the north shore boasts a number of nice beaches, provincial parks, and trails that highlight Nova Scotia's estuarine ecosystems. Access other popular rivers to fish along the Sunrise Trail - Shinimicas, Pugwash, Wallace - while you're in the neighbourhood, as well!
Species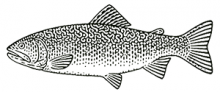 Brook Trout | Salvelinus fontinalis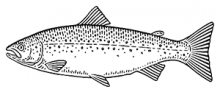 Atlantic Salmon | Salmo salar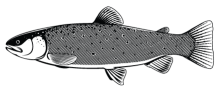 Brown Trout | Salmo trutta
Regulations
Atlantic Salmon are managed by the Department of Fisheries and Oceans (DFO). Please see their website for more information regarding specific regulations:
https://www.glf.dfo-mpo.gc.ca/en/recreational-fisheries
For a complete list of regulations, please review the Nova Scotia Anglers' Handbook:
Special Management Area
River Philip is a Special Trout Management Area. Please refer to the most recent Nova Scotia Anglers' Handbook for details regarding specific regulations.