45.791973, -63.541717
176 Wallace Bridge Station Road
Wallace NS B0K 1Y0
Canada
Situated centrally along Nova Scotia's north shore, the Wallace River attracts anglers from all across the province (and beyond) for its fantastic Brook Trout, Brown Trout and Atlantic Salmon fishing during their respective seasons. This river is nestled among a number of other popular river systems on our north shores, including River Philip and Waughs River, to name a few! Access this river via scenic drives through Wentworth, or across our beautiful Sunrise Trail that hugs the Atlantic coast.
Species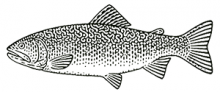 Brook Trout | Salvelinus fontinalis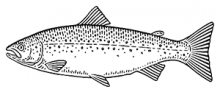 Atlantic Salmon | Salmo salar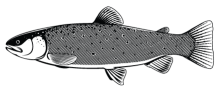 Brown Trout | Salmo trutta
Regulations
Atlantic Salmon are managed by the Department of Fisheries and Oceans (DFO). Please see their website for more information regarding specific regulations:
https://www.glf.dfo-mpo.gc.ca/en/recreational-fisheries
For a complete list of regulations, please review the Nova Scotia Anglers' Handbook:
Special Management Area
Wallace River is a Special Trout Management Area. Please refer to the most recent Nova Scotia Anglers' Handbook for details regarding specific regulations.