45.641681, -62.792158
Hardwood Hill NS B0K 1R0
Canada
Emptying into Pictou Harbour, the aptly named West River Pictou flows just west of both Middle River Pictou and East River Pictou. This river is among many exceptionally popular river systems along the north shore of Nova Scotia, and will not disappoint if you are targeting sea-run trout. Nearby, you can also visit historical Pictou Harbour, a number of wilderness areas and provincial parks, and secluded beaches on the north shore - maybe even with a view of PEI across the way!
Species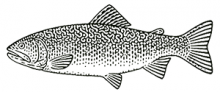 Brook Trout | Salvelinus fontinalis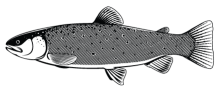 Brown Trout | Salmo trutta
Regulations
For a complete list of regulations, please review the Nova Scotia Anglers' Handbook:
Special Management Area
West River Pictou is a Special Trout Management Area. Please refer to the most recent Nova Scotia Anglers' Handbook for details regarding specific regulations.